A
new iPhone
is set to be launched this May, but it won't be the next generation.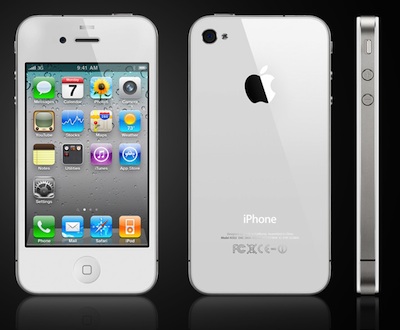 Instead it is a redux of the current iPhone 4 just in a different color.
The White iPhone 4.
This model is expected to be the exact same phone, with only the physical change in color. Actually the white iPhone 4 was supposed to arrive shortly after the initial launch last July. However, issues with the color dyes clashing with the glass design intervened. Fast forward 10 months after, and here it is.
Will the purely aesthetic revamp generate as much excitement as a new iPhone launch? Probably not. The iPhone 4 is Apple's best selling phone anyway, so it probably wasn't desperately in need of revitalizing.
What it might do is give incentive for those waiting for the release of an "iPhone 5", to just take the plunge and grab the iPhone 4. This is especially significant considering many experts and Apple watchers have confidently predicted that the next generation of the iPhone will NOT be released at the usual period of July. Traditionally, people have expected Apple to reveal the new iPhone's during or shortly after their annual WWDC event. This time however, Apple themselves have announced that this years Developer conference will focus on new software (most probably the new Mac OS). Additionally, sources with information from Apple's suppliers have reported that there have been no significant orders or planning for new parts, that might herald the arrival of a new iPhone. The safe bet is that the next "new iPhone" will be released this year, but late. Probably just to catch the Holiday sales.
My own forecast: There will be no iPhone 5 this year. With all this information, I do not picture a big jump in the Apple phones evolution, such as the last total redesign from iPhone 3GS to iPhone 4. Only an intermediate level introduction, aka iPhone 4S. Similar to the iPhone 3 > 3GS evolution. Just my hunch....
Regardless, one of my lines are up for renewal this year, so I'm excited to see any new free phones I can get from Apple :)