The PS+
A few weeks ago I wrote about the upcoming
Playstation Plus service from Sony
. As I detailed in that article, It brought along a whole slew of features, but at a cost: Subscription fees of about US$50 per year, or US$18 per quarter. Well, that service is no longer upcoming, but has been available for some time now.
But because of the cost, I'm sure a lot of people are on the fence about subscribing or not. So what do I do? Of course, I subscribe!......just so I can tell you about my experiences thus far, aren't I selfless!
Without further ado, here is my take on the new Playstation Plus:
What do you get?
Ok, as soon as I was paying Sony the 1 year subscription fee, they informed me that i will get 15 months instead of 12. That's instantly a good "Plus" (pardon the pun) for Sony. I understand that all US PSN subscribers will get this bonus when they sign up for 1 year. If you didn't get it, please sound off here.
Immediately after signing up, you can go through the special "Playstation Plus" tab, conveniently located on the upper left side of the Store. Browsing through it will show you these goodies:
Freebies
- For the first month, subscribers will have these free items:
Qore July 2010 issue - Not a bad deal, since it usually costs about $3. Qore is the official Playstation e-Magazine, with good quality hosts, previews and interviews. Personally I have rarely paid for Qore episodes (mostly grabbing their free issues), because I'd rather save the cash for game downloads or DLC. But it's a welcome addition to the package.
Wipeout HD - Easily the BEST selling point from the maiden voyage of the PS+. This game usually costs US$20. I got the demo but never got the full game, because I chose other DLC to spend the money on. I always wanted to play the full version, so this is a good offering. A very fun fast-paced futuristic racer. The games reviews will speak for itself. Problem is, if you really wanted to have it, there is a chance you already bought it by now. But for many like me who were on the fence about Wipeout HD, well no need to think anymore, because with PS+ it's free. I can't wait to see what is next months FREE PSN game.
Infamous Full Game trial - With Playstation Plus, subscribers have access to try out Full Games for a limited time. In theory this sounds like a good idea, because it's not just a demo but the ACTUAL game that you can play with. Great...in theory. In practice, not so great. Why? First of all, it takes a lot of patience, electricity, and disc space to get these full games onto your PS3. Ok, for some games, I'm willing to sacrifice...but not for games that I already finished more than 1 year ago. Infamous is a classic with stellar reviews (in June 2009), but I think by now everybody has already played it and gotten rid of their copy. But is it worth it if you're one of those who didn't play it yet? Nope, the next problem is that the Full Game trial only lasts 1 hour, REGARDLESS if you play it or not. So if you start it and then have some food or take a break, the clock is still running. Not a good implementation. Overall, the Full Game trial needs a lot of re-thinking. Sony needs to revise their selection of games (they should be the newest ones that many people actually WANT to still try), and they also need to change the countdown system (how about 2 hours of actual playtime? sounds good to me)
Playstation Classic's/Mini's - Also found for free are 3 Mini/PS1 games: Age of Zombies, Field Runners, and Rally Core. Nothing really to marvel at. Good to have for free, but not something that will entice you to get the PS+ service.
Avatars/Themes - Free avatars from MAG, and some uninteresting themes. Meh.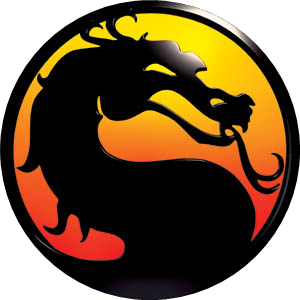 Discounts
- Some good deals here. Based on my browsing, it looks like the price mark-downs range on the 20-50% level. You get discounts on Stardust and Fat princess content. There is also a special discount section for Midway and Creat studios. With the exception of Fat Princess, all of these are VERY OLD stuff that If you liked them, you probably already bought them, and played them to death. Mortal Kombat II was enticing to me, then I remembered how much I played that game when I was in University....yep, that long ago. Not really worth spending on again. I think Sony has to improve on giving discounts to the newer PSN content. For the old ones, just give them for free to PS+ subscribers, or at least sell them at a give-away price.
Download speed
- Take this with a grain of salt, but for some reason I noticed my downloads from the PSN has gotten faster. The thing is, I'm not sure if it's because I subscribed to PS+ or if it's a general upgrade from the latest 3.40 system upgrade.
Automatic downloads
- I'm very happy with this in theory....but again, it could use some improvement. How does it work? Users go to the "Settings"tab to activate it, and then select the time you want it to auto-upload. During that time, the PS3 will download system updates, game patches, and other "recommended" downloads. I was surprised that it updated itself even when the PS3 was off! (well, by off, I mean "on standby", it was still plugged in and had the red light on). So when I woke up the next day, it had already done its job. A little message popped up when I turned it on, saying that it downloaded such and such. I can imagine that the system updates will be very useful, although there has been no system update since the Plus service was released, so I couldn't test it. But for the "recommended" stuff, It did it's job,
but it was a job I didn't want it to d
o. Why? My PS3 just wasted electricity and worst of all, disc space by downloading game demos that I've already played! Like Heavy Rain and Modnation racers. I haven't had any auto downloaded game patches yet, but I hope it doesn't work the same way as the demos, or else I might be getting patches to games I've already finished and sold/swapped. I've read of somebody who had the latest Uncharted II patch auto-downloaded for them. That's a pretty old game, I hope the PSN doesn't push it to my system just because I have leftover Uncharted saves. I sold my Uncharted II disc a long time ago, so I don't need or want those patches anymore. There doesn't seem to be any logic or documentation on how the "Recommended downloads" are chosen for you. On the good side, the downloads are not installed until you manually choose to do it yourself. But in the end, it's still a waste of time and HDD space. Unfortunately there are no options to turn these recommendations off, without turning off the auto System updates (which is what I really want). Hopefully Sony addresses this in the near future, and gives us a choice, or more control on the recommendations.
Looking for?
- Added services. Sony has always said that its core online services will remain FREE, in contrast to Microsoft's paid Xbox Live system. I can respect that, but can't help but feel like the PS+ is lacking in the area of "premium service". I would like to have some non-essential services that are not offered in the free PSN. Some people have been clamoring for cross-game chat and video on demand service. I'm not one for the cross-game chat (I hate talking while playing, it ruins the experience), but the Video service sounds good. I would also like to have instant access to new game BETA's or exclusive demos. Sony said this would be part of PS+, but no signs of it yet on the horizon.
So is it worth it? Should you subscribe to Playstation Plus?
If you're a newer PS3 user, then by all means go for it! Playstation Plus allows you to backtrack a lot of the old classics that you've missed out on. Either by giving it for free, or charging you a lot less for it.
If you're a long time PS3 player, I suggest to wait and see. It's worth it for me because if the instant 3 months freebie, as well as the Wipeout HD game. If we get at least 1 quality free game per month and discounts on the latest PSN games and DLC,
then the US$50 subscription is a no-brainer
. But that is still a BIG "IF". As of now, it seems Sony has to work on their selection process, offering some of the newer stuff along with the old stuff.
There is always a risk to being an early adapter, but from my years of experience with Sony (starting with the PS1), I think they will make it worthwhile. Sony has a track record of supporting their products for the long run.