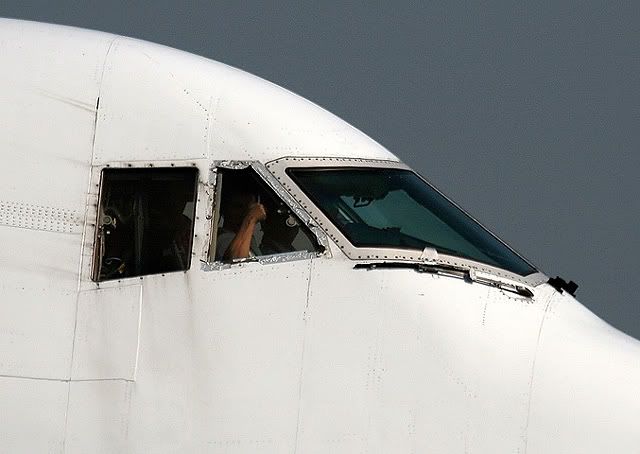 Is that duct tape???
According to some Aeorspace engineers those bandages that appear to be duct tape are actually called "Speed tape", a stronger tape that is not rare to be used with patch-up work in some commercial airplanes.
...Great that makes me feel so much better. Yeah, I'll have a much more relaxed ride on those things, knowing it's not duct tape....sure.
But I guess we should be happy that it's sanctioned by engineers, after all there are much worse ways to have a stressful flight...
...
Like this for example
:
Hello....